TALK WITH THE DOCTOR ABOUT THE RISK OF BONE METS
Bone metastases are especially common in breast, prostate, lung, thyroid, and kidney cancer.1 If you are caring for someone who has one of these types of cancers, it's important to be informed about bone health so you can be proactive. What you learn about bone metastases today can make a difference in the journey ahead.
Because bone mets are common with certain types of cancer, be sure to ask the doctor about the risk of bone mets for your family member or friend. Early discussion about bone mets with your doctor is important so steps can be taken to prevent serious bone problems.1 Serious bone problems are defined as broken bones (fractures), a need for surgery to prevent or repair broken bones, a need for radiation treatments to the bone, or pressure on the spinal cord (spinal cord compression).2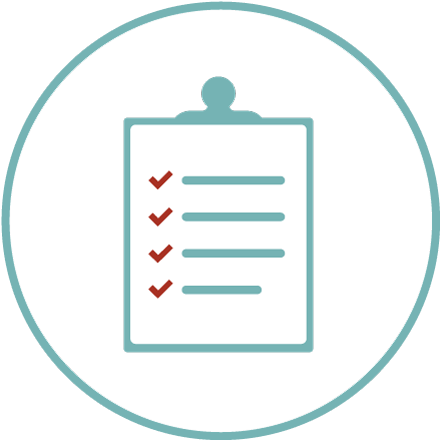 TAKE AN ACTIVE ROLE IN COMMUNICATION
By getting the information you need, you will be better prepared to take care of your loved one. You may find it helpful to write down questions before each doctor's visit and to take notes during the visits. That way you and your loved one can review the information later. And don't hesitate to ask the doctor or nurse for more information or to explain something again. It's important to understand your loved one's health status and treatment plan.
It is important that the family caregiver is a part of the health care team right from the start3
WATCH FOR SIGNS AND SYMPTOMS OF SERIOUS BONE PROBLEMS
In addition to regular testing and monitoring for bone mets, you should be aware of possible signs or symptoms associated with serious bone problems. These symptoms may be caused by something other than a serious bone problem, but your loved one should tell his or her doctor right away if he or she experiences a new symptom. These symptoms may indicate the need for urgent medical care1,2:
Bone pain
Severe back pain
Numbness or weakness in parts of your body.
Any bladder problems, such as trouble urinating or loss of bladder control
Any loss of bowel control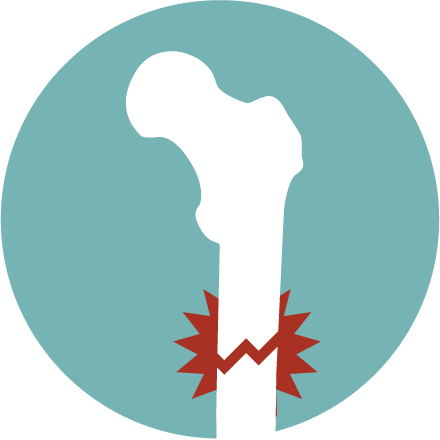 ASK ABOUT BONE PROTECTION BEFORE SERIOUS BONE PROBLEMS HAPPEN
If you are caring for someone who has bone mets from a solid tumor cancer, you may want to find out about medicine options that help protect bones. These medicines work to slow down the bone damage caused by cancer and lower the risk of serious bone problems. Serious bone problems are defined as broken bones (fractures), a need for surgery to prevent or repair broken bones, a need for radiation treatments to the bone, or pressure on the spinal cord (spinal cord compression).1,2
Ask the doctor about treatment options and about the risks and benefits of treatment. Risks of treatment include low blood calcium levels that may be life-threatening, severe jaw bone problems, unusual thigh bone fractures, and possible harm to your unborn baby.1
WHAT YOU CAN DO AS A PATIENT